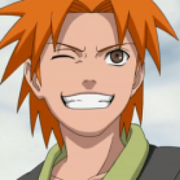 Yahik je kamarád Konan a Nagata Když byl malý chtěl být bůh. Když už byl dospělí žaložil organizaci jménem Akatsuki, Jednou Hanzo unesl Konan a řekl Nagatovi at zabije Yahika. Nagato to udělal a než Yahiko umřel svěřil Nagatovi orghanizaci Akatsuki.
Nagato

Věk

20

Titul

Akatsuki

Hraje

Wataru Hatano

Přátele

Jiraiya, Nagato, Konan
Ad blocker interference detected!
Wikia is a free-to-use site that makes money from advertising. We have a modified experience for viewers using ad blockers

Wikia is not accessible if you've made further modifications. Remove the custom ad blocker rule(s) and the page will load as expected.